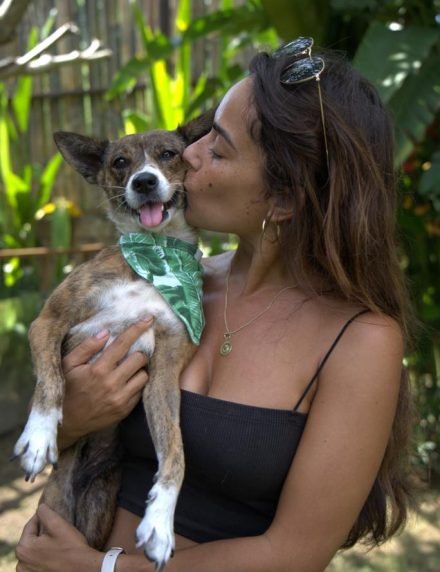 It all started over six years ago when I found a tiny dumped puppy in a trash pile next to a local market here in Bali. My first Bali rescue…
From there it sort of snowballed… If you have ever been to Bali you probably saw the countless sick dogs on the streets and eventually things got a little out of hand and I just took in more and more sick dogs!
Once the (stray) dogs we pick up leave the clinic we take them home and rehabilitate them. Which means work on their fears, integrate them into our pack and show them how it is to live in a home. After that we try to find them the loving homes and families they deserve.